About the Area
If you are looking for a race with an enclosed stunning sea swim; sea views, fantastic village support, topped off with one of the most breathtaking scenic runs on the circuit... read on!
The swim takes place in Fishguard bay which is protected by a breakwater on both sides. The two lapped swim enables swimmers to exit the water to large crowds before entering the water for a second and final lap.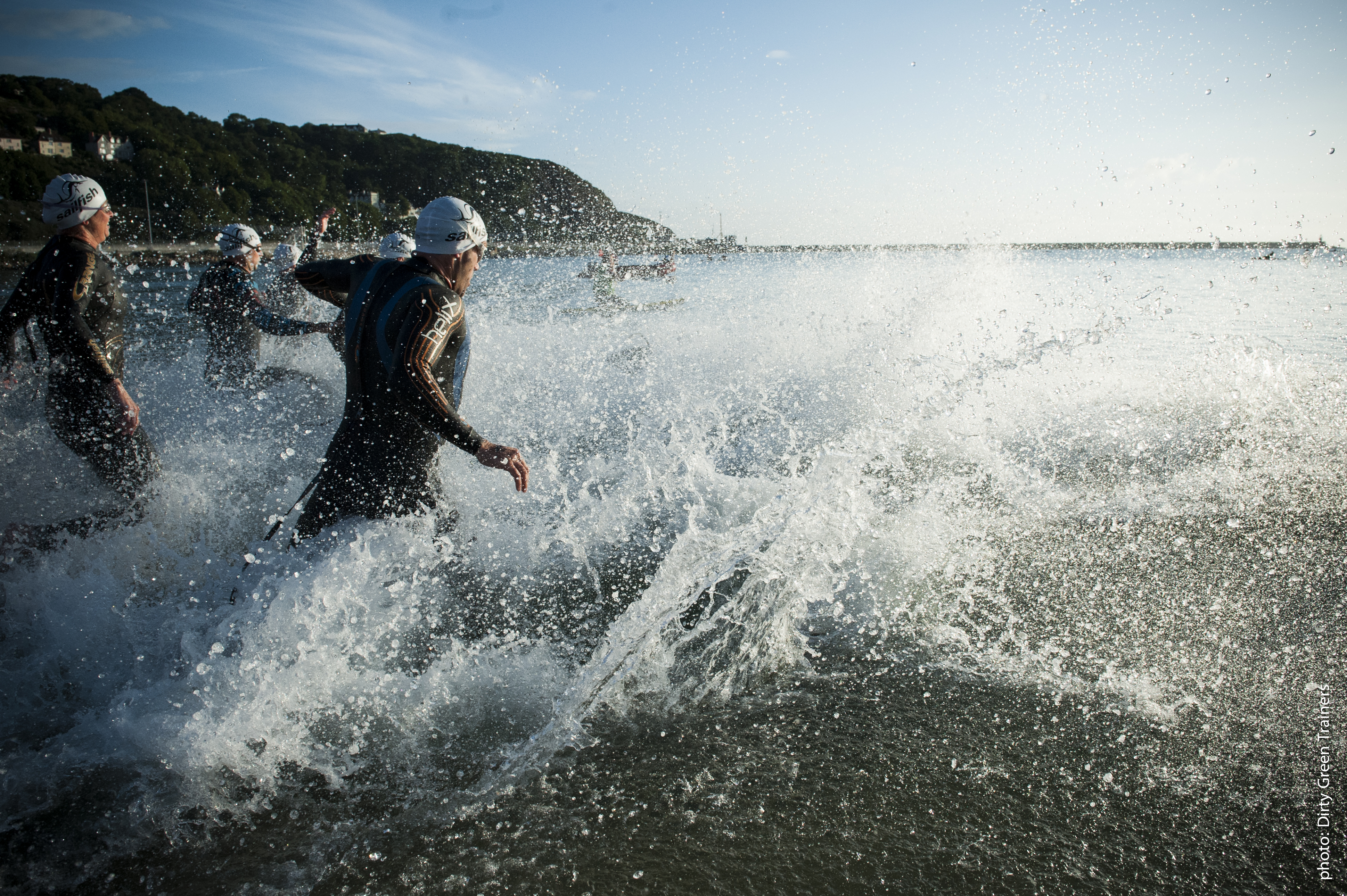 The Bike course begins with a steady 3 mile ascent allowing you to fuel, before a fast section all the way to St.Davids, the Country's smallest city. Here you will have a huge reception as you pass the square and on towards Trefin. On leaving St.Davids you will again enter another quick section offering stunning sea views of the atlantic, before climbing into Trefin and Mathry. Here you turn for St.Davids once again to experience the great atmosphere and then head back to T2.
The run course is simply breathtaking! A stunning paved coastal run which takes you out on the town's breakwater as part of a 4 lap loop with great sea views. On the fourth loop you'll head back to The Parrog, before entering the famous Activity Wales Events red carpet Finish!
It is advised if you would like to camp to call the office and book early.
Fishguard and Goodwick both have a great selection of small shops and great places to eat and the Parrog in Goodwick offers a great location to spectate.